Depature data: Regular programs
The program price includes the ground part, including accommodation in 3* hotels, transfers, meals – according to the program (please note that in Ulan-Ude there are days with half board – breakfast + lunch), excursions according to the program, program guide
Code of the program: TST-Buhddist-D09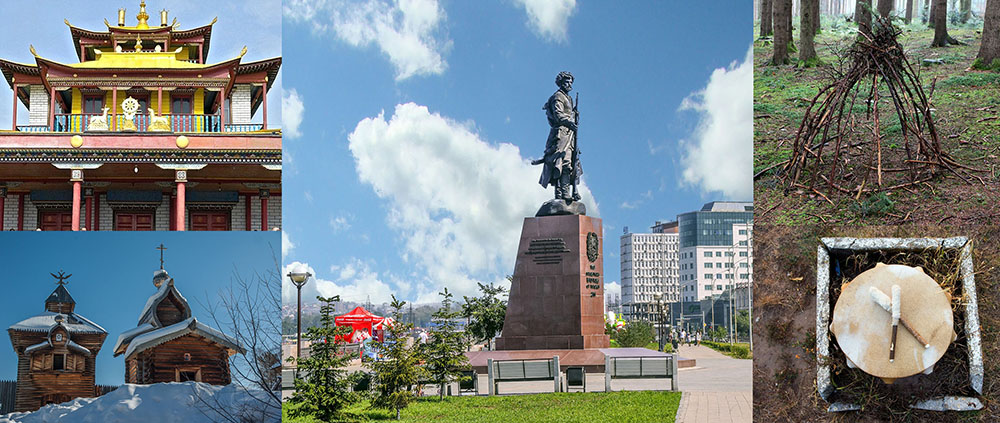 TOUR COST
USD RUB
TOUR PROGRAM
Day
City
Program
Day 1
Irkutsk

Arrival in Irkutsk. Transfer to the hotel. Accommodation.

After lunch, a city tour with a visit to Datsan. The Irkutsk datsan (Tib. Ribot Gezhei namzhal choidublin) is a temple complex, belongs to the religious organization Buddhist traditional Sangha.

Dinner at the hotel.

Day 2
Ust-Orda

After breakfast, a trip to Ust-Orda, the center of the Buryat national district.

Visit of the datsan "Tubden Darzhalin". Datsan is located in the Irkutsk region, Ekhirit-Bulagat district, in the village of Ust-Ordynsky, in the locality of Abaganat.

Visit to Ethnopark "Golden Horde" With a guided tour and lunch of Buryat national cuisine. Dinner at the town restaurant.

Day 3
Listvyanka

After breakfast, a trip to Listvyanka on Lake Baikal.

On the way visit to the museum of wooden architecture "Taltsy".

Lunch of Siberian cuisine at a local restaurant.

Visit to the Museum of Baikal. Ascent on a chair lift to the observation deck.

Departure to Irkutsk. Dinner at the city restaurant.

Transfer to the railway station. Departure by train 362 at 21:00 in Ulan-Ude.

Day 4
Ulan-Ude

Arrival in Ulan-Ude p. 362 at 05:40, transfer to the hotel Geser, accommodation.

City sightseeing tour with a visit to the Buddhist temple on Lysaya Gora (the historical part of the city in the center: pl. Sovietov with Lenin's head, Theater Square, a walk along the pedestrian street, Odigitrievsky Cathedral. wooden houses of the 19th century) + Lysaya Gora with a viewing platform and a temple with the largest Buddha statue in Russia.

Day 5
Ulan-Ude

Breakfast at the hotel, visit to the Ivolginsky datsan, worship of Khambo – Lama Etigelov, Tamchinsky datsan, lunch on the way.

Day 6
Ulan-Ude

Breakfast at the hotel, visit to the Museum of the History of Buryatia, Atsagat datsan, visit to the Buryat village Arbizhil (both in a yurt, a master class in sculpting buuz, building a yurt, archery).

Day 7
Ulan-Ude

Breakfast at the hotel, visit to the Baltsan-Braybun datsan – the first historical datsan in Russia, lunch on the way.

Day 8
Ulan-Ude

Breakfast at the hotel, visit to the Tengari shaman center, a simple ritual of well-being, a visit to the village of Russian Old Believers: a museum and a church, lunch with folklore.

Day 9
Ulan-Ude

Breakfast. Departure from Ulan-Ude, or return to Irkutsk, and departure from Irkutsk are possible.